February 3, 2014 | Posted in Artist | By admin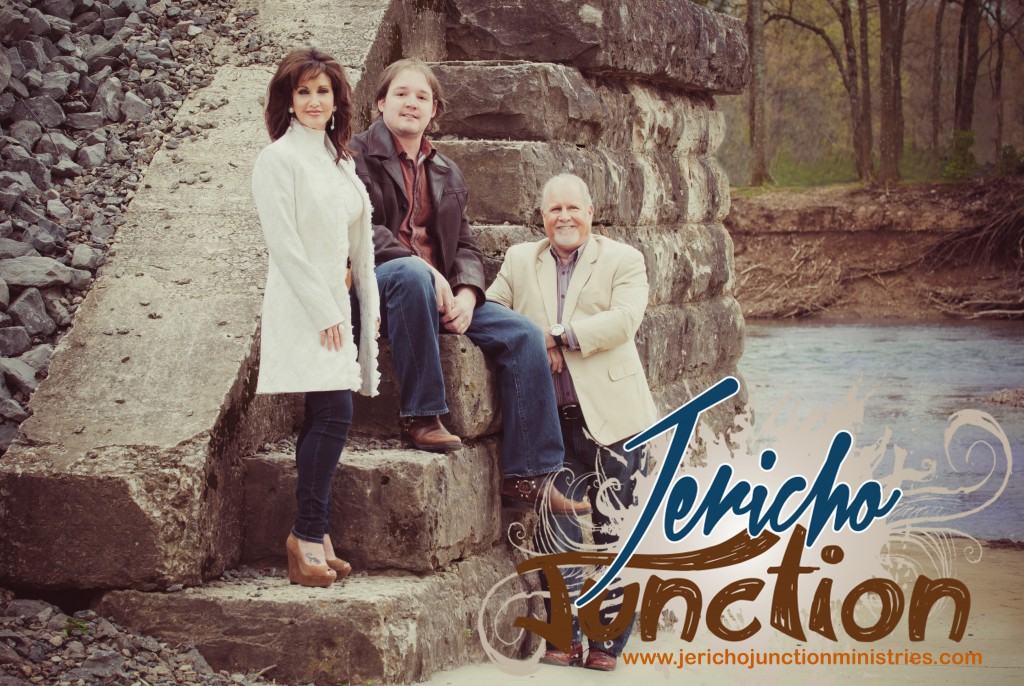 A while back, Noel Walters and Darlene Chapman began something which over the next several  years will build from a dream into a monumental ministry.
Jericho Junction, a unique gospel group has taken the Gospel Music genre and brought it full-
force into the 21st century. Their story is like no other, and they have created a sound and impression like no one else! Armed with inspiring songs of worship and powerful vocals that are unmatched, this  trio has broken down the walls of music and ministry.
Jericho Junction comprised of Noel Walters, Darlene Chapman, and Alan Johnson has more than 50 years combined in the Gospel music industry and this group has been a work in progress for more  than 10 years. Noel and Darlene have been waiting on God to say "it is time" and send the right person to complete the trio. God is always on time and we are so excited to say our group is now complete.
Since its inception, Jericho Junction has toured extensively throughout the country, ministering at churches, singing in concerts, and anywhere else God sees fit to send them. Currently the group is hard at work on a brand new project. This new group of songs has the potential to be the most versatile, spiritually uplifting music that any of us have ever been a part of.
BIO'S
Noel Walters was born into the ministry. His Dad was founder and owner of the group "The Christian Troubadours" a country gospel that sang and ministered thru the 50's to the 70's and then went on to pastor for 30 years. He grew up traveling on the bus and singing with his Dad's group. Later Noel worked with several country artists such as Grand Ole Opry star Billy Walker, George Jones, Moe Bandy and Joe Stampley, and 16 years with Mel Tillis, playing bass, singing harmony, and emceeing at Mel's theater in Branson, MO. After that, Noel returned to his roots and true love of gospel music. He has a unique and powerful voice and once you hear him sing, you know this man was born to sing!
Darlene Chapman, also had a minister for a Father, grew up in church, singing with family and traveling with her father in revivals. She began singing and playing the piano at the early age of 3. Darlene has sung with numerous groups and also had a very successful solo ministry. She was recently named Female Vocalist of the Year in 2012. She is also involved in Women's Ministries, being the Keynote Speaker at special events and heading Conferences all over the United States. A rich, full voice and anointing is what sets Darlene apart from all the others.
Alan Johnson, the son of a Deacon, also grew up in a bible based; bible believing home and music has always been his passion. Having studied music in college, not only does he KNOW music, but he can SING it too!!!! Alan had sung in several country bands before returning to his passion for gospel music. He is in high demand due to the fact that Alan knows how to deliver a song with his God given range. Very few singers can usher you into the presence of the Almighty like Alan Johnson.In summary, these three individuals have taken their talent and experience and joined forces. God has united them to spread God's word through testimony and song.