March 14, 2014 | Posted in Artist | By admin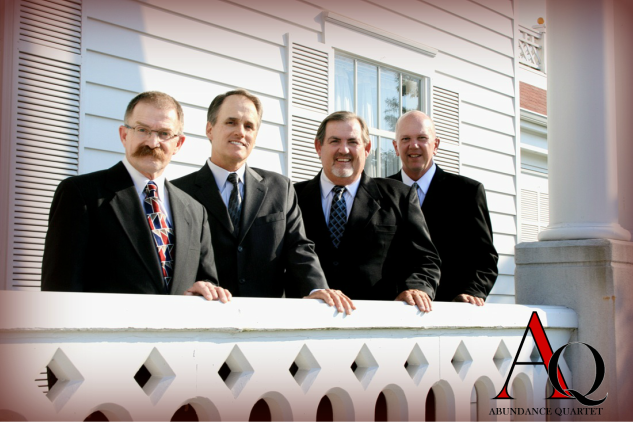 I would like to introduce you to Abundance Quartet. AQ is a Regional Group based out of Branson, MO.  They were formed in late July of 2013 The founding members are David Hartwell, Alan Pohlmeier, Ed Edington and Jamie Layton.  These four men have come together with the purpose of sharing the Gospel of Jesus Christ through song.
Abundance Quartet is full of fun and laughter! http://www.abundancequartet.com
David Hartwell (Tenor) – David states, "The most important decision I have made was accepting
Jesus as my personal Savior. That is why I sing about the gospel of the Lord Jesus Christ and
what He has done for us."
Alan Pohlmeier (Lead) – "Alan states, "Gospel music has been the centerpiece in my life and the anchor of my faith in Christ." He also says. "I firmly believe the touch of the Savior can be delivered through music!"
Ed Edington (Baritone) – Ed states, "God has truly blessed me through all the different ministries He has placed me in. There is no doubt that He has led me into this ministry with three other godly men. I can't wait to see what God has in store for Abundance Quartet."
Jamie Layton (Bass) – He states, "I finally felt led to start a group and God has been putting everything together. It is amazing how He brings people together, and your paths seem to be connected."

March 12, 2014 | Posted in Artist | By admin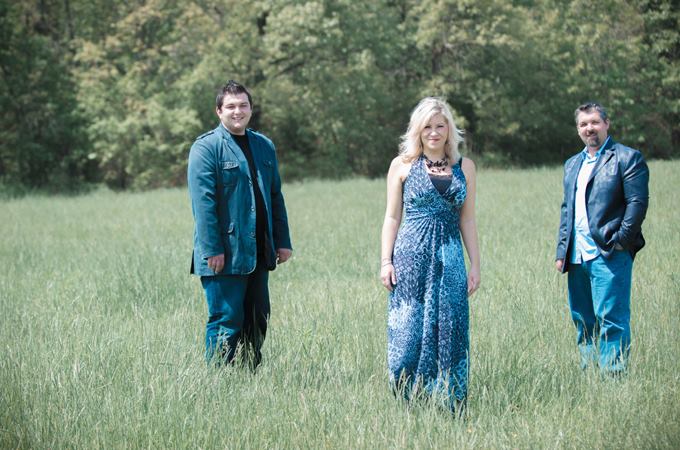 Welcome to one of America's Premier NEW Southern Gospel Trios, Faith's Journey! Expect to hear strongly anointed singing with God's message clearly presented to encourage and lead the lost to Christ. The faces may look familiar as the members have served for many years in different groups and in different capacities, but are now excited about this new chapter. Let me introduce you to Faith's Journey. www.faithsjourneytrio.com
Jonathan Edwards – Baritone, Group Manager
Jonathan was saved at the age of 5 in Humboldt TN where his dad was Pastor. In 1994 his father Zane, mother Cindy, and brother Benjamin went to Auckland, New Zealand as missionaries through Baptist Bible College. He attended Baptist Bible College in Springfield Mo where he began his radio career at KWFC ( 100,000 watt Christian Radio station in Springfield MO). He has worked in Southern Gospel radio for 14 years and has been nominated the past two years in The Singing News Magazine top 5 DJ's in all of America, also the past two years he has been a finalist for Scoops Magazine's for the coveted Paul Heil Award. While attending BBC, Jonathan toured with a gospel group called Tribute. He has served as Youth pastor, Music pastor and Senior Pastor, but his love for Southern Gospel Music keeps bringing him back to radio and singing. He has traveled with Final Call and The Ascension Quartet before meeting his wife Deana and forming/owning Faith's Journey.
Deana Edwards – Soprano
Deana Edwards was born in Bratt, Florida and saved at the age of 11 in her home church. She began singing at the early age of 4 singing harmony with her mother Rose. She began singing with Southern Heritage, a regional group in the Southeast formed with her mother in 1989, where she remained until getting married and moving to Branson in 2012. Deana loves music with harmony and never meets a stranger at a concert. She has three children and is married to Jonathan Edwards. She is extremely excited to embark on this new chapter in her life with a new ministry serving with her husband on a full time basis.
Josh Adams- Tenor
Josh was born and raised in Springfield, Mo. At the young age of 8 years old, he began ministering in song. Josh has a heart for people and the ministry. He is blessed and humbled by the opportunities God has already given him at such a young age. Josh currently resides in Springfield, Mo, and is very excited to see what God is doing, and going to do, in the future.

February 4, 2014 | Posted in Artist | By admin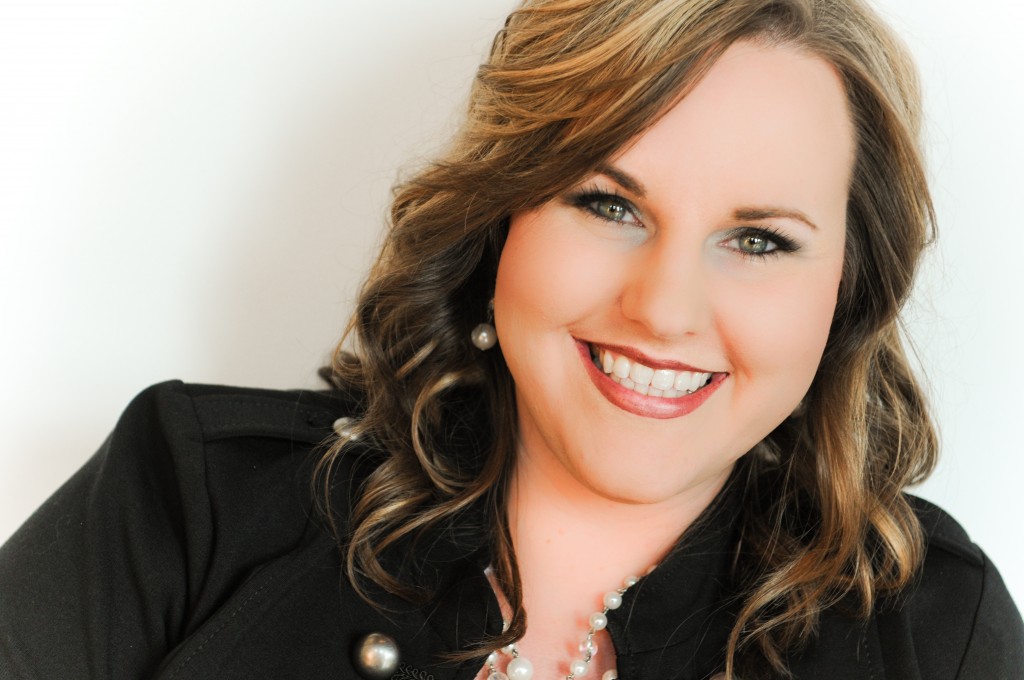 Having grown up in a musical family, Lindsay Huggins always knew she wanted  to pursue a career in music. "I began singing in church as a small child, but I have a feeling I was born singing and just never stopped!" she says. Lindsay was in church every time the doors were open and knew at a young age that her vocal talent was a gift from God.
In addition to the hymns of the Church, Lindsay was exposed to Southern Gospel early on, as her father traveled with award-winning songwriter Marcia Henry for several years. As a teenager, Lindsay began to tune into contemporary Christian music and was influenced by artists such as Natalie Grant, Avalon, and Point of Grace. She also sang in a contemporary vocal ensemble for three years while attending Trevecca Nazarene University, where she earned a degree in Business Music. Lindsay still has her deep-rooted passion for Country Gospel and won
the 2007 National Quartet Convention's solo talent contest. This afforded her the opportunity to sing in a feature main stage appearance at the final concert of the convention.
Lindsay released her debut radio single "God Whispers", from her second solo album. The song is a beautiful reminder to recognize God in the everyday things of life. "God Whispers" caught the attention of DJ's and listeners across the nation, and garnered Lindsay's first spot on the Singing News chart.
Lindsay's appreciation for a variety of styles is evident in her ministry today, providing something for each listener. But it's not the style that is most important; it's the Message! Lindsay believes strongly in the power of a song: "I believe a song can touch you when nothing else can. It was actually the lyrics to a song that spurred me to accept Jesus as my personal Savior." Through her presentation, you will be reminded of the love, forgiveness, salvation, and hope that we have in our Lord. With a voice full of conviction, Lindsay delivers the Good News of God's promises to you!

February 3, 2014 | Posted in Artist | By admin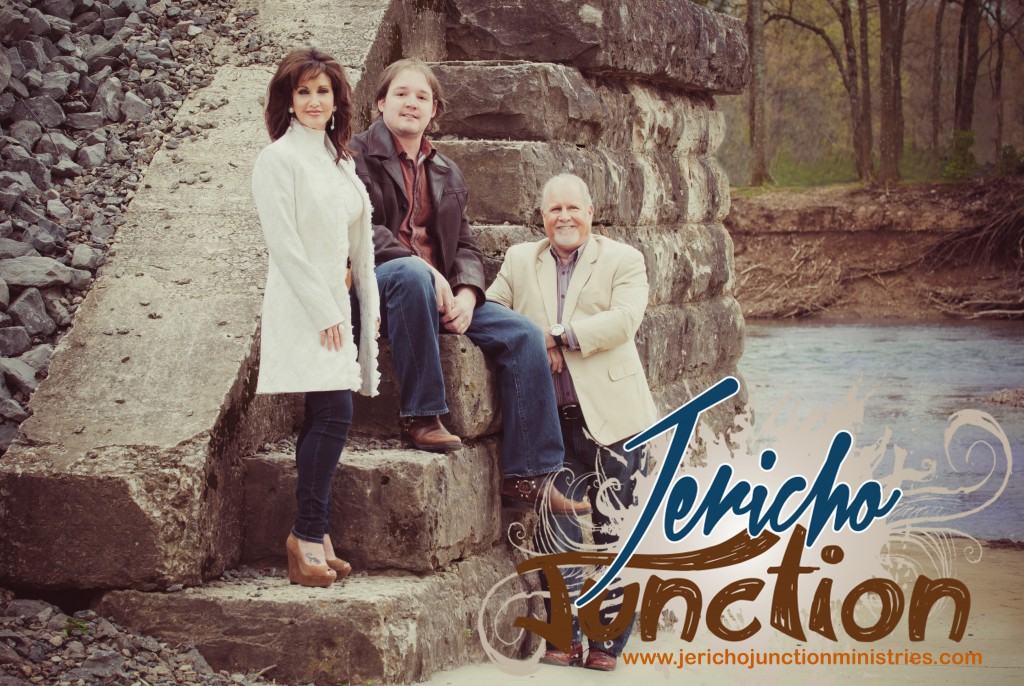 A while back, Noel Walters and Darlene Chapman began something which over the next several  years will build from a dream into a monumental ministry.
Jericho Junction, a unique gospel group has taken the Gospel Music genre and brought it full-
force into the 21st century. Their story is like no other, and they have created a sound and impression like no one else! Armed with inspiring songs of worship and powerful vocals that are unmatched, this  trio has broken down the walls of music and ministry.
Jericho Junction comprised of Noel Walters, Darlene Chapman, and Alan Johnson has more than 50 years combined in the Gospel music industry and this group has been a work in progress for more  than 10 years. Noel and Darlene have been waiting on God to say "it is time" and send the right person to complete the trio. God is always on time and we are so excited to say our group is now complete.
Since its inception, Jericho Junction has toured extensively throughout the country, ministering at churches, singing in concerts, and anywhere else God sees fit to send them. Currently the group is hard at work on a brand new project. This new group of songs has the potential to be the most versatile, spiritually uplifting music that any of us have ever been a part of.
BIO'S
Noel Walters was born into the ministry. His Dad was founder and owner of the group "The Christian Troubadours" a country gospel that sang and ministered thru the 50's to the 70's and then went on to pastor for 30 years. He grew up traveling on the bus and singing with his Dad's group. Later Noel worked with several country artists such as Grand Ole Opry star Billy Walker, George Jones, Moe Bandy and Joe Stampley, and 16 years with Mel Tillis, playing bass, singing harmony, and emceeing at Mel's theater in Branson, MO. After that, Noel returned to his roots and true love of gospel music. He has a unique and powerful voice and once you hear him sing, you know this man was born to sing!
Darlene Chapman, also had a minister for a Father, grew up in church, singing with family and traveling with her father in revivals. She began singing and playing the piano at the early age of 3. Darlene has sung with numerous groups and also had a very successful solo ministry. She was recently named Female Vocalist of the Year in 2012. She is also involved in Women's Ministries, being the Keynote Speaker at special events and heading Conferences all over the United States. A rich, full voice and anointing is what sets Darlene apart from all the others.
Alan Johnson, the son of a Deacon, also grew up in a bible based; bible believing home and music has always been his passion. Having studied music in college, not only does he KNOW music, but he can SING it too!!!! Alan had sung in several country bands before returning to his passion for gospel music. He is in high demand due to the fact that Alan knows how to deliver a song with his God given range. Very few singers can usher you into the presence of the Almighty like Alan Johnson.In summary, these three individuals have taken their talent and experience and joined forces. God has united them to spread God's word through testimony and song.